For me, reading a book feel almost the same as taking a journey to another place, but no charge. Most of the time, I lost in book I always feel disorientated after taking a long journey being in someone else's shoes. And most of the time, I rather choose to live inside the book for its magical and beautiful things I never experienced in real life. But.. once a while, there are also times when I feel so thankful living in this nothing-amazing life of mine because the world inside the book is literally SU*K!
So here's my list of bookish worlds I hate from the books I love~
The Maze Runner by James Dashner
Although I hate the last book of this series, I still love the first and the second installment. But uh, well, who wants to live inside terror-maze then soon would be turned into zombies (Crank) food?! I rather not!
The Host by Stephenie Meyer
Even if I love this book with whole my heart, I never want to live in a world where some strange species invade not only our world but also our mind..
The Girl with All the Gifts by M.R. Carey
Again, who wants to be zombies (Hungries) food?!!!
The Hunger Games by Suzanne Collins
I really LOVE both its books and movies but NO.. I never want to volunteer my live for being Katniss nor her allies.. xD
Between Shades of Gray by Ruta Sepetys
This isn't dystopia world. It was real world but in a war zone. Seriously, I can't help but feel so thankful I wasn't in Lina's time.. :'( but then I also feel ashamed for being thankful.. >.<
I haven't read dystopia or war or zombies book lately so that's all for my list. But well.. I wanna add one title. It's a manga I haven't read but already watched the anime version of it, and I think it could be in the list too:
Attack on Titan by Hajime Isayama
—seriously, even if I love Levi and the titan's form of Eren and being one of them is super COOL, I don't wanna live in a world where I could be eaten by those filthy titans. >.<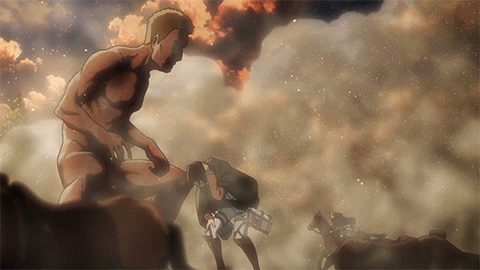 So that's my Tuesday pick, what's yours? Feel free to share! ;)